Spas and Swim Spas Sydney > Products > Spas > Fun Spas > FUN FOR ALL
Sale!
FUN FOR ALL
From: $16,490.00
Features
1 Swim jets
3 Seats
18 Hydro massage jets
2.5HP 2 speed High performance pump
Multi-colour underwater light
Digital control system
3Kw Stainless steel heater
Self cleaning bearingless jets
Thickest shell on the market
American "lucite" acrylic surface
Super strong cross braced frame
Premium RD Components
Sealed ABS base
High density lockable hard cover
No maintenance cabinet
2 Comfortable headrests
Standard Control System
The standard control system with all the functionality and timers to keep your spa hot at all times
2 Speed Filtration pump
Used on our Fun Spa range an efficient 2 speed pump. Low speed for filtering and high speed for massage
Thermowood Low maintenance cabinets
Low maintenance thermowood cabinet. No staining or sanding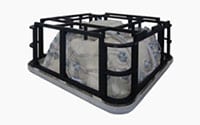 Tough Built Frames
All our structural frames come with a 10 year warranty for peace of mind
Oasis 'No Gap' cabinet
A lot of heat can escape around top of the spa increasing your running costs. All our cabinets are custom built with no gaps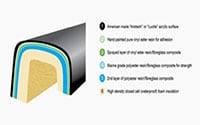 Oasis Tough bond shell
Our shells are one of the toughest on the market with 6 layers of strength and insulation. Up to 15 structural warranty
Oasis Easy Care Jets Fun Spas
Simple design but effective bearing less jets for our fun spa range
Lockable Hard cover
Heavy duty lockable cover to Australian standards come with on all our spas
Sealed ABS plastic base Vermin proof and insulated
Vermin proof and insulated ABS floor on all our standard spas
LED Water level lighting
Enhance your spa experience with soothing LED lighting package with 12 colour choices and party modes
Ozone Water management
Help with the ongoing maintenance of your spa by adding an Ozone water management system. A proven system to remove impurities.
Chemical Kit
Your spa will be easier to use with the correct chemicals including our renowned natural Ezyme "Spa Magic" direct from the states
Ultrazone
If you want the clearest easy to manage water purification then you should add the Ultrazone. Producing " Hydroxy Radicals". The latest in water management systems. Available on all spas.
TWO OF SYDNEY'S LARGEST DISPLAY CENTRES
Come and visit our showrooms where you can see our huge range of quality Spas and Swim Spas.
Open 7 Days a week 9AM - 5PM