Shortcode "Single Product Page Images". Please view Product after assigning Custom TemplateShortcode "Single Product Page Description". Please view Product after assigning Custom Template
Shortcode "Single Product Page Meta". Please view Product after assigning Custom Template
Shortcode "Single Product Page Title". Please view Product after assigning Custom TemplateShortcode "Single Product Page Price". Please view Product after assigning Custom TemplateShortcode "Single Product Page Custom Field". Please view Product after assigning Custom Template
Shortcode "Single Product Page Add To Cart". Please view Product after assigning Custom Template
Dual Filtering System
By using 2 pumps to filter with a no by-pass system. Ensuring your spa water stays clean
Deluxe Gecko Control System
The standard control system with all the functionality and timers to keep your spa hot at all times
Jet Pumps standard
High performance jet pumps that deliver maximum flow through your jets
Silent Water Management Pump
Energy efficient silent running pumps that maintain and heat your spa in the most economical way
Thermowood Low maintenance cabinets
Low maintenance thermowood cabinet. No staining or sanding
Tough Built Frames
All our structural frames come with a 10 year warranty for peace of mind
Oasis 'No Gap' cabinet
A lot of heat can escape around top of the spa increasing your running costs. All our cabinets are custom built with no gaps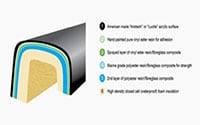 Oasis Tough bond shell
Our shells are one of the toughest on the market with 6 layers of strength and insulation. up to 15 structural warranty
Ozone Water Management
Help with the ongoing maintenance of your spa by adding an Ozone water management system. A proven system to remove impurities.
Extra Leds lighting package 30 colours
Full LED lighting package around the spa perimeter and under control dials with up to 30 colours.
Colour Touch Screen
For those who love their iphone or tablet we have included the colour touch screen on all ELK spas
Anti Microbial Filters
The latest in the fight against spa bacteria. Anti bacterial filters
Chemical Kit
Your spa will be easier to use with the correct chemicals including our renowned natural Ezyme "Spa Magic" direct from the states
ABS sealed base
Vermin proof and insulated ABS floor on all our standard spas
Cover Pro Heavy Duty
The cover Pro is a re-enforced cover that can be walked on and helps prevent the cover taking in water as it gets older
Oasis Platinum Premium bearing less jets
Get the latest look with bearing less smooth faced jets that add that modern feel to your spa
Swim pole and harness
For easy training our swim pole keeps you in the swim channel or simply use it for a resistance swim with no swim jets
Stainless Exercise Rail
Great for aqua aerobics or learning to swim into the jet stream
Elite Swim System
For the ultimate swimming effect. Add an extra pump and upgrade to 2 x 4hp pumps and Rivergate swim jets
Colour Touchscreen
Available with platinum pack
For those who love their iPhone or tablet we have the resistive (see in the sun) touchpad available on platinum series spas
Wifi modem with app
Available with platinum pack
If you like to manage your spa from afar we have the wi fi modem for platinum series spas
Ultrazone
If you want the clearest easy to manage water purification then you should add the Ultrazone. Producing " Hydroxy Radicals". The latest in water management systems. Available on all spas.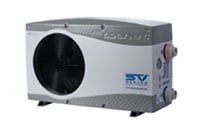 Heat Pump 8.8kw
Available for those colder climes where energy costs are important. Heat pumps can reduce heating costs by up to 75%. Talk to a sales consultant to see if this suits your area
Transponder Stero with sub woofer